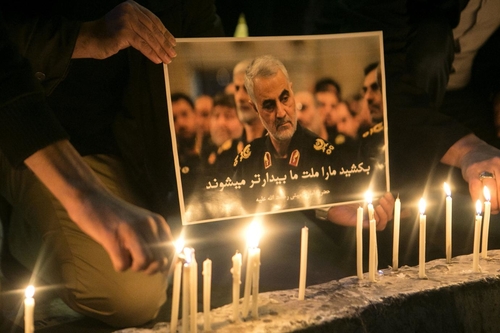 The following article written by Nahid Siamdoust appeared in Foreign Affairs on January 6:
With the United States and Iran on the brink of war, regime change advocates are celebrating the assassination of the Quds Force commander Qasem Soleimani as the beginning of a democratic Iran. Royalist expatriate talk shows briefly circulated rumors that Supreme Leader Ali Khamenei had died of a heart attack, readying the ground for people to rise up to change the face of Iran. After all, the street protests that washed over Iran this past November had unleashed the most widespread and deadly unrest the country had seen since the 1979 revolution.
But if anyone is expecting an inspirational people's movement to rise up, the music shows otherwise. One might have expected the recent protests to come with an outpouring of revolutionary music. After all, in the absence of a free public culture, music has become an important mode of political expression in modern Iran, as I demonstrated in my book, Soundtrack of the Revolution. Famous Persian classical songs, including "From the Blood of the Youth Tulips Have Sprung," fueled the uprising against the shah's security state, and just a decade ago, musicians in Iran revived such hits as "The Winter Is Over" and "My Primary School Mate" to give beat to the Green Movement uprising. (go to full article)(link is external)
---
Nahid Siamdoust is an award-winning anthropologist and cultural historian whose work focuses primarily on the intersection between politics and various modes of cultural production and media forms in Iran and the wider Middle East, with an acute focus on questions of cultural mediation, political power and social movements. She is the inaugural Ehsan Yarshater Postdoctoral Associate at the Yale Program in Iranian Studies at the MacMillan Center's Council on Middle East Studies. She is also Lecturer at Yale's Anthropology Department. Her first book, Soundtrack of the Revolution: The Politics of Music in Iran(link is external) was published in 2017 by Stanford University Press.